1.23.2010

Flying around the World…..

We left Grass Valley around 10:00am and headed for Sacramento International Airport for our One O'clock departure to Salt Lake City, Utah. Grandma and Grandpa are dropping us off as a 8 week parking fee would cost more than the car is worth at the airport. We made a brief stop at Panda Express for some low budget Chinese.

The flight to SLC in the Delta MD-80 was fairly smooth with partly cloudy skies out of Sacramento and all clear over the Black Rock but the weather changed to cold and dreary as we came in over the lake. Our layover was an hour so we grabbed a quick bite at Sbarro and had some real tasty breaded chicken and noodles.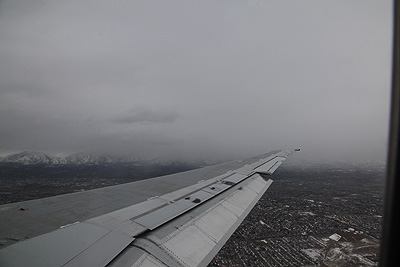 We boarded a Delta 767 that was ready to be retired and had no entertainment systems for a 10 hour flight to Paris. The flight seems longer without having the TV on the seat back but we made the best of it. Before we knew it (yeah right) we started descending into a heavy fog layer over Paris and landed with close to no visibility, which is always fun. We had 2 hours to change planes but our gate was at the other end of Charles De Galle Airport so we rode a bus for 20 minutes to the other side. Once at the gate we grabbed a baguette sandwich and changed some money to Egyptian before we boarded. At this point for us it was 3 in the morning even though it was only 1 in the afternoon in France.

The plane to Cairo was an Air France Airbus A330 and would take around 5 hours to reach Cairo. The flight went smooth and we landed in Egypt just past sunset around 7 local time. The plane was parked on the ramp and we boarded buses to the terminal but unfortunately we went to the old terminal and the line for customs took about an hour. We had to pay a $15 entry fee and the customs agents all liked Maddie as we would soon find out she was very interesting to the locals. Everywhere we went in Egypt we maybe saw 10,000 tourists but maybe 2 kids so the Egyptian people like to talk to your children.

After leaving the terminal we negotiated for a taxi which would be another thing we would have to learn about Egypt and that is that if you are not a local there is no set price. For the local the price would be about 30LE or $6 to go from the airport to town but we paid 120LE or $24 which seemed reasonable since we had no reference just arriving. After learning a thing or two we now know there are metered taxis and they have a set rate so those are the best for foreigners.

Now the drive into Cairo from the airport was quite the adventure, it seems that once a taxi has a fare then a whole new set of rules applies to that taxi – or should I say no rule apply. Our driver was darting through traffic like a Formula One driver playing a video game. We created new lanes at times and the best part is all the smog and exhaust you smell on the way. After 20 minutes of taxi torture we arrived at our hotel on the side of the beautiful brown Nile River and checked in. At this point it was around 10:00 so we ordered some room service and called it a night.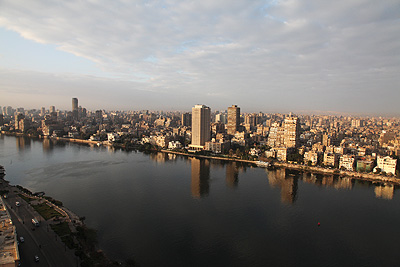 Posted by Scott
1.25.2010

To the Great Pyramids….

With the jet lag at full steam we were up at 4:00 in the morning and waiting for the breakfast service to open. The hotel did have a nice included breakfast buffet and the wait staffs in the hotels are more than helpful as long as you are tipping. We arranged a car and guide to go out to Giza and see the old stuff like pyramids and sphinxes. After negotiating a deal we got in the car and headed out for the day with Ahmed our English speaking guide.

Getting out to the plateau where the pyramids are located you need to drive through the middle of Giza which has millions of people living in it and no one knows the concept of a garbage can. The streets are just completely littered with trash and a lot of the time people have to walk out in traffic because the sidewalks are so dirty. You will see anything and everything roaming the streets from donkeys pulling stone aged carts to families on scooters. So enough with the dirty, smelly stuff and on with the really old stuff.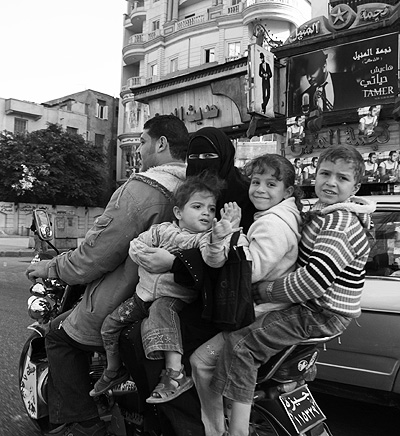 Arriving at the pyramids is a lot like arriving at the main entrance to fisherman's wharf in San Francisco, you are in the middle of 1,000 people and 100 buses all trying to figure out which way to go. About every 20 feet there is a tourist police with an AK-47 ready to shoot someone if you are out of line and if you try and take their picture you better be ready to pay for that picture. So anyways we walked from the entrance to the Pyramid of Cheops which is the largest of them all at over 450 feet tall and weighing over 6 million tons. You are not allowed to go to the top of the pyramids anymore for safety reasons for you and the pyramid. You can however climb up about 30 feet and take some photos alongside 400 other people. One thing about the pyramid is that it is very jagged and rough as the outside smooth plaster like layer has eroded down to the large blocks used to build it. In fact because of this erosion the pyramid is now about 25 feet shorter than it originally was when completed over 3,000 years ago. And standing there looking up at such a magnificent structure the most astonishing thing about it is how it was built so long ago and yet still stands there today.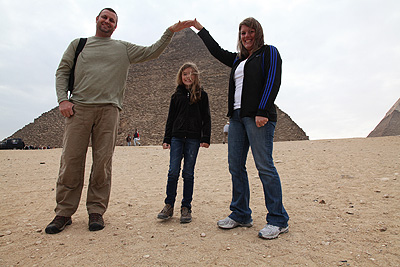 So now we were off to the camel staging area of the plateau and our guide was more than eager to get us hooked up with a camel ride. Now if you are thinking of a romantic caravan journey around the pyramids you need to stop there and imagine this. Yes it is fun riding on a camel but that wears away soon after Mohamed starts beating the camel with a stick only to be drowned out by the camels growling back at him as you journey along the trash covered sands of Giza. But even after all the trash and camel torture it was fun and Maddie had a good time as well.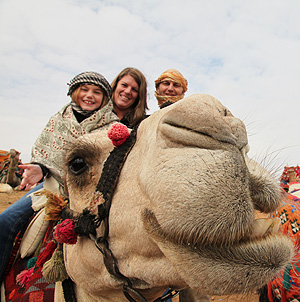 So after some more intense negotiating with the camel dudes we were off to see the Queens Pyramid which we would be able to bribe our way into. The pyramid is smaller than Cheops and luckily more off the beaten path as there were no tourist at all. So after paying Akmed $5 we were inside the pyramid on our tomb raiding adventure. The entrance shaft goes down about 100 feet at about a 30 degree slope so you have to use the steps they put in so you don't slide. At this point Maddie was in the lead and loving every second of it as we descended into the depth of a 3,500 old tomb chamber. The chamber at the bottom was probably about a 20 by 20 foot room and around 14 feet tall it places and knowing that the entire weight of the pyramid is bearing down on the ceiling makes it even more interesting. So after 10 minutes of staring at the stone walls we were out of there and on our way to the final sight – the Sphinx. It is the largest statue in the world but because it is down the hill from the pyramids in a valley of sorts it does not appear to be so large until you get right up under it. The nose and beard have been broken off but the rest of the Sphinx is very well preserved.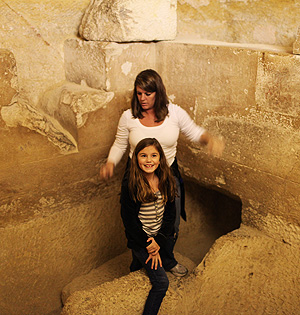 By now we were ready to go standing there in between multi millennia old Sphinx and the Colonels' KFC so we loaded up and headed for a local restaurant to get some local eats. The place had a large brick over in the entrance and they were baking fresh fat bread as we walked in for a table. Luckily for the girls they had chicken and rice on the menu and I opted for some local fried fish. They also like to bring out the Baba Ganoush and other small plate for you to snack on with the flat bread, sort like chips and salsa at a Mexican restaurant. The Baba Ganoush is ground eggplant mixed with spices until it takes on an oatmeal consistency.

So now we were done and on our way back to the hotel but our driver made sure we stopped by a papyrus store to see them making the paper products. Oops, would you now it they only sold papyrus and other souvenirs' at the shop and we bought 2 drawings for around $35. The next day we would find out that we could buy the drawings for $5 – live and learn I guess. Once back at the hotel the jet lag kicked in again and we slept away the afternoon not waking up until around 8:00pm at which point we decided to walk down the street from the hotel. We found a large 8 story local mall call the Arkadian and spent the next 3 hours eating at a KFC and shopping in Egyptian dollar stores. After that we were back to the room and trying to sleep.

Posted by Scott

1.26.2010

Museums and old markets…..

Today after breakfast we were off to the Egypt museum which holds all the antiquities of the ancient world. After making our way downtown to the museum we purchased tickets and then found out no cameras allowed inside so do not expect to see any photos of mummies or sarcophagus. After going through 3 security checkpoints, because terrorist are out to blow up remains from a civilization that has been gone for 2000 years, you enter the main hall. Here you will find the heavy stuff such as the stone sarcophagus, statues and tombs. There are not just 1 or 2 of something but literally hundreds of them and they all look the same.

Upstairs is where they keep the cool trinkets such as mummies and masks. Most of the gold items found in the tombs were raided and melted down but they missed one and that is Tutahemia more commonly known as King Tut. Inside the burial chamber was a large gold tomb about 20 feet by 12 feet and inside of that was the gold casket or sarcophagus with his mummified body set with the gold headpiece over his face. It is a lot of gold anyway you look at it; the headpiece alone has over $500,000 worth the precious metal in it.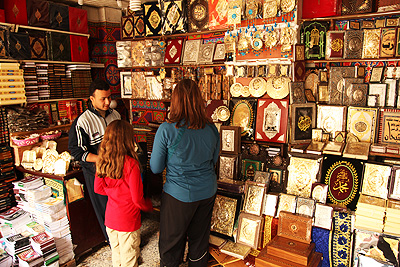 So after having enough of ancient Egyptian culture we headed to Old Cairo and the famous Khan El-Kahilili market. Right away after leaving the taxi we immediate got immersed in what felt like an ancient trading bazaar. The streets and stores have been there for hundreds and hundreds of years with little or no change except for the occasional "we accept MasterCard" sign on the window. Our first stop was to by a very pretty Karan written in Arabic so there is no way we can read or understand it. Next we ventured to the central square and found a local restaurant where we could try some Egyptian cuisine. The seats were outside in front and a swarm of cats ran back and forth under the tables looking for scraps.

So after eating we headed into the passage ways of shops looking for ancient treasures even though most of it is probably made in India or China. Lisa decided to barter for a Hookah pipe and ended up paying 4 times they would take but even then it was still cheap. Maddie bought some perfume to order from a scent shop and I just took a lot of photos. In the end it was a very good experience and we learned that everything in Egypt is negotiable.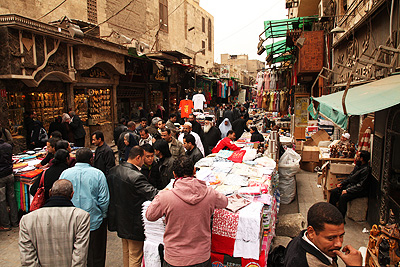 We left the market and went back to the hotel and took a rest then decided to head to downtown as it got dark to walk the streets and see Cairo at night. It only took about 3 minutes until someone was tried to hustle us to by perfume and we almost took the bait. We walked into a 8 story mall and after 15 minutes of smelling incents and breathing cigarette smoke we finally left. We ended the night with some low budget sushi next to the hotel; the sushi was actually pretty good for the middle of the Sahara.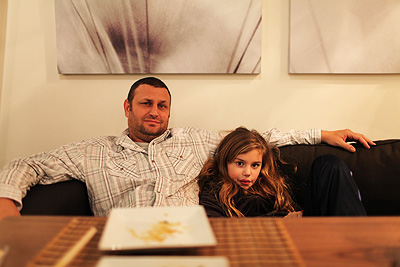 Posted by Scott

1.27.2010

Off to Aswan….

We woke up got breakfast and then off to the airport, this time with a metered taxi. It was 120LE on the way in and with the metered it was 38LE on the way out. Boarded a EqyptAir flight to Aswan which is about 500 miles south of Cairo up the Nile and the last city before Sudan. On the landing a row of armed Mig fighter jets stood ready and bunkers were all around the airport so you really get the feeling of past wars.

Ali, a local taxi driver gave me a good rate so we loaded our luggage into the antique Peugeot station wagon and headed to town a 25km drive. On the way we went buy the high dam which is one of the largest dams in the world so I asked Ali to stop by. After going through a brigade of soldiers we parked at the exhaust of the hydroelectric power turbines and were amazed at the volume of water coming out. Even at over 1000 feet away we were getting soaked from the mist and Ali was taking pictures with his cell as it was not normal.


Some local kids came up and wanted to know where I was from and asked me some questions that Ali was kind enough to help translate. Maddie came over and they all wanted to talk with her as well but then Lisa came up with her hand bag that had pens and pencils hanging out and it was all over. Everyone wanted a pen and as Lisa handed them out a small riot ensued. It is indescribable of how they are so happy to get something as simple as paper or a pencil and it makes you really appreciate how lucky we are in America even when we think it is rough.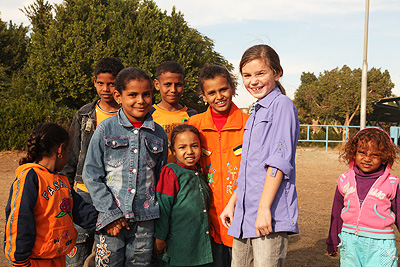 Posted by Scott

1.28.2010
Camel Market.....

We hired Ali to drive us around all day for $75 dollars which was a fortune for Ali. Our first stop was to a shop to buy more pens in case we ran into more kids along the way. Next we went to a Nubian village but it turned out to be a tourist hotspot so we bailed and told Ali we wanted to go where no tourist go and that is where he took us. We were headed about an hours' drive from Aswan to Daer and the Camel market where twice a week they trade livestock.

On the way we were stopped by the military checkpoint and they bribed Ali for a dollar but at the same time they wanted to talk to us and offered us food. Turns out they love Americans now that Bush is gone from office and Obama is in. Driving into no man's land everyone we pass is very interest in the white people and I'm waving back like the pope in the pope mobile. Once you're away from the tourist spots like Luxor or Cairo the people just want to see and talk to you and have no interest in hassling you for money.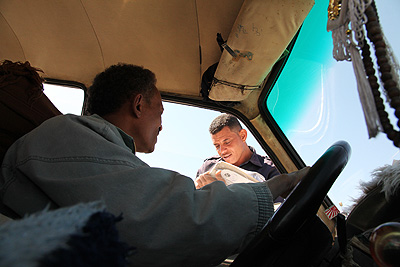 As we exited the main road and drove towards camel market we started passing people leaving with goats and cattle. We came up to a one lane bridge and had to wait our turn as others were leaving when a calve ran into the water on accident and it took 4 men to pull it out. We turned down a small alleyway that probably looked the same 700 years ago and had to wait for a train of camels to pass by before we could get into the market. Once there it was obvious that the day's trading was about over and most people had left so we turned around and drove down the street where two guys were walking about a dozen camels. We got out of the car and they had one of the camels sit down so we could get closer but these camels were a little bit wild and growled at us when we got close. Maddie ran back to the car and I talked with the men for a while as they wanted to know about living in the USA.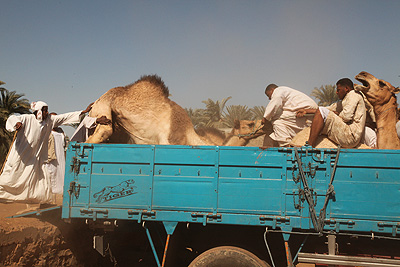 After that we started driving back when we saw a semi truck being loaded with camels so we stopped. The camels knew not to get into the trailer so they would sit down just outside but by doing this the men had to swat them with big sticks. This would make them growl super load making Maddie and Lisa hide in the car while I got right in the middle of it for pictures and a story.
So heading back to Aswan we stopped at a big bridge crossing the Nile and looked at the river. The military guards on the bridge came over and started chatting with us about this in that in their broken English and our very basic Arabic. They are so interested in anything you say probably because it must be boring sitting on a bridge all day in the middle of the desert.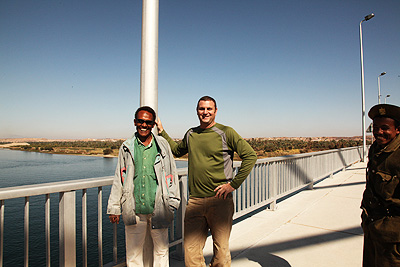 We got back to Aswan and I walked down to the EgyptAir office with Maddie and we booked a flight back from Luxor to Cairo in 3 days which cost about $100 each. The manager was overwhelmed with Maddie saying thank you in Arabic and the whole office wanted to say hello to her. It is quite funny how just learning a few words can make people treat you so different. We then walked back and on the way stopped by a low budget amusement park that cost .50 cents to get into. The problem was there were no operators for the rides so we had to settle with the super slide and a merry-go-round. I did not last long because Lisa and I started getting the Egyptians Montezuma's revenge today.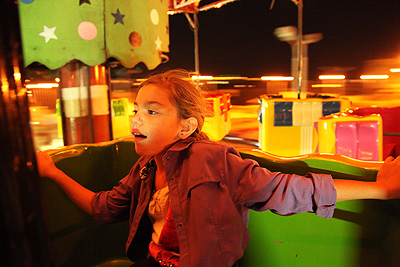 Posted by Scott

1.29.2010
The Nile Awaits....

Most people that go on a Nile cruise land at the airport in Aswan and have the boat pick them up there but we had to be different and stayed in Aswan so when we needed to get to the boat this morning we had no instructions and with 400 boats sailing the Nile had a hard time finding it. After 30 minutes we found the boat and the staff was very helpful getting us checked in and loading our luggage to the room. The boat is like a 50 room hotel with a pool and restaurant sitting on top of a barge. The itinerary for the day was to see Aswan and the High Dam and since we had been there and done that we just stayed on the boat.

Later that afternoon we walked into town to the main market so Lisa could buy some galibeas or Muslim gowns for a themed dinner on the boat. The market was crazy with shop keepers hassling you in your face. Maddie hated it because they can be so pushing but for me it is an opportunity to hassle them back. I negotiated the gowns from 450LE down to 150LE and it must have been below cost because he was not happy when we left. I have found that they are not good with math and if you negotiate fast enough you might get too good of a deal.

There are a ton of horse drawn carriages around town and they will follow you down the street trying to make a deal. The problem is horses have to use the bathroom so the areas there they line up and wait can have a sea of horse urine that smells very bad. On the way back we walked down one of these streets and it was like a nasal cleaning.

Back at the boat we got some cold drinks on the top deck and all of a sudden Lisa got very dizzy so we got her up and down to the room. I had her take a bunch of aspirin to be safe and against her will Maddie and I had the captain of the boat call a doctor. It took about half an hour and the doctor arrived doing all the basic examinations. He was assured this was dehydration from the Montezuma's and gave her shot and about 6 different pills. The good news is that it worked within hours and we had dinner that night.

Posted by Scott

1.30.2010

Temple Bound….

The boat sailed slowly down the Nile for most of the late hours of the night and into early morning arriving at Kom Ombo temple around 7:00am. The temple built before time began was very impressive and was built with two entrances, one for the gods and one for crocodiles. The reason for crocodiles was that every time it would flood the crocodiles would wash down the river first and a flood brought lots of water so it was good luck. Kom Ombo was only partly intact as we would find out at our next stop down the river – Edfu.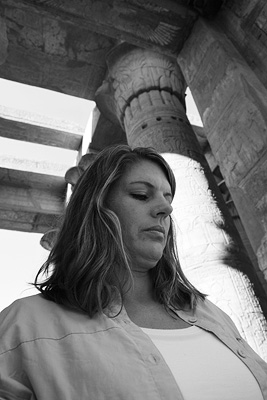 Edfu is about 2 miles from the river so we needed to take a bus through town and even from a distance you can see this magnificent temple. It is almost completely intact because it was covered in sand and lost for hundreds of years before it was found and dug out. The main columns are over 60 feet tall with a ceiling made of giant stones so when you go inside it is completely dark except for the light they have added. All the cartouches or drawings on the walls are so detailed but the faces have been removed when the Romans conquered the city hundreds of years later.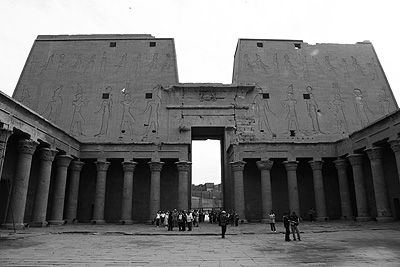 So we were off back to the boat with no ambitions to see another temple. Lisa and Maddie put on their Muslim outfits and we ate dinner. Afterwards we watch the belly dance show but had to call it off when the dancer got a little too risky.

Posted by Scott

1.31.2010

Valley of the Kings….

I woke up around 5:00 as we pass through a lock on the Nile with the cement walls ascending out the window. We docked at Luxor around 8:00am and got off the boat to meet up with our guide for the day and get in a small microbus. The Valley of the Kings is about a 30 minute drive from the river and we made a stop on the way to help a woman with her children whose car was broken down in the road. It turns out she needed to change the oil then the car would work again, that was the prognoses by our driver of how to fix the car.

Entering the Valley of the Kings you have to leave your camera behind because they want to sale you the pictures. The valley contains over 60 tombs, each one cut into the mountainside with exacting detail and ornate paintings on the walls and ceilings. Most are very well preserved and they have been sealed for thousands of years. After about 2 hours of walking into several tombs we were off to the Queens temple down the road. The temple was made on the side of a mountain and luckily had a café attached to it where we stopped for a cold drink. Even in the winter it was getting very hot in the afternoon sun.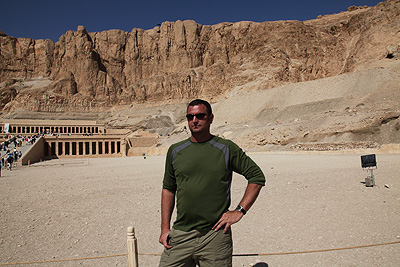 That evening I left the boat to do a recon on Luxor and figure out where we would stay after we left the boat. I took a taxi into town and then went on foot. Once past the tourist areas I entered the local night market on a poorly lit dirt street. There was a football game starting between Ghana and Egypt and all the locals were gathered around the TV sets in the shops. Anytime someone said something to me all I had to say was "Go Egypt" and I had a new friend.
Posted by Scott

2.1.2010

Luxor……..

Packed up and got off the boat taking a taxi into downtown Luxor. We made some new friends on the boat so we decided to stay at the Steinberger Hotel that they were at. The husband Richard works on Air Missile Defense Systems with the Egyptian government so he seemed to have a better knowledge of how stuff works over here. After settling into a room for the day we decided we should be off to see Karnack one of the largest temples in Egypt if not the world.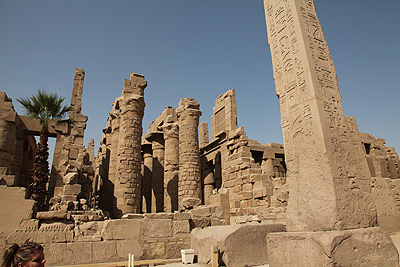 Just entering Karnack you are surrounded by 100 tour buses and a small shopping complex trying to catch those tourist dollars. The temple itself is beyond description and probably about 40% intact from its original state. The site is probably the even more impressive than the pyramids and there are hundreds of workers in different spots on the site still uncovering the ruins. So after roaming the temple for a couple hours we headed out and to the local market so the girls could pick up some more Egyptian shwag.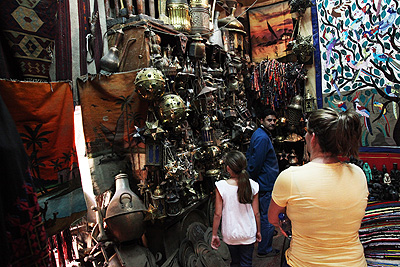 We got back to hotel and enjoyed the pool for while then packed up and went to dinner with Richard and Susan and their friends from Huntsville, Alabama. After that we headed to the airport and for an extra $10 per ticket we were flying first class on Egypt Air. Well let me tell you the first class upgrade got you the same seat you got with the economy class but we did get a coupon voucher for a free drink in the terminal.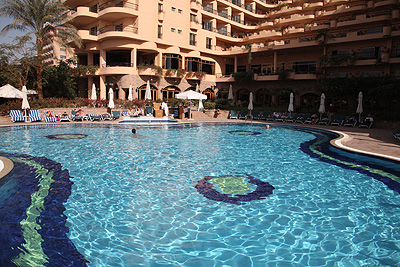 We arrived back in Cairo and had a room reserved next to the airport as our flight to Nairobi was not until 10:00pm the next day.
Posted by Scott


2.2.2010

A zoo of a zoo……….

This was our last day in Cairo and Egypt for that matter so we decided we would go to the Cairo zoo as we heard for a small fee we could hold a baby lion. After a 1 hour taxi ride through mid day traffic we arrived at the zoo. Not kept to the same standards as the San Diego zoo this place was more like a place where locals go to hang out and have a picnic. Right away we were hustled by a guy that took us to the back stage pass with all the animals.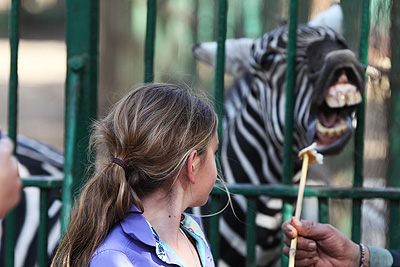 We stopped by and saw the lions first and they put Maddie next to the Male lion on the opposite side of the cage and beat the cage until the lion roared. The baby lion was not so cuddly and if you tried to touch the poor little thing would try and bite your hand off. The baby chimp was extremely sick and they were pumping the thing full of medicine. After seeing all this poor treatment we cut the tour short and made our way out of the zoo until Maddie spotted the fresh made cotton candy machine with cotton candy for .10 cents. We ate about $2 dollars worth and then got a cab back to the Hotel.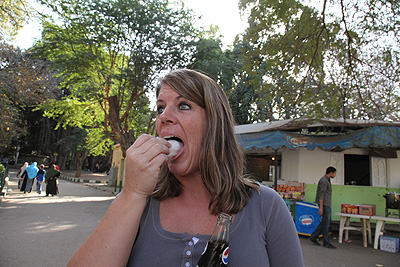 I wanted to ship back to the states all the junk we had accumulated during the stay in Egypt but the cheapest freight I could find would run around $300 to ship back so we bought a $20 duffle and took it with us on our night flight to East Africa.

Posted by Scott